DoTheDream Youth Development Initiative – Since 2005 SDGs 1, 2, 3, 4, 5, 8, 17
DoTheDream Youth Development Initiative is a nongovernmental, nonreligious organization that focuses on using both formal and informal education as a creative tool for developing and empowering youths towards promoting change in society.Our  events/projects which are Leadership Seminars,Leadership and Youth Development Summit,Empowerment summit,Leadership Library'  Maximum Impact,Entrepreneurship Scheme, Responsibility Walk, and Say No To Bad Lyrics arose from a burning desire to reach out to high school students, youths in higher institutions, youths,  and kindle in them the desire to aspire for greatness irrespective of their background or perceived circumstances.
DoTheDream Youths Presentation at United Nations Information Centre during the Planters Conference.
DoTheDream YDI /Education District VI Partnered with Finland, Ireland in Girls Education, Capacity Building for Teachers and Principals
As part of Babajide Olusola Sanwoolu's Education Transformation Plan on Public-Private Partnership towards Private & Development sector engagement, Education District VI under the leadership of Mrs Oludara Okelola partnered with; DoTheDream YDI, Prime Minister's Office Finland, Sheroes Global, Ireland, ALLTEKS, United Kingdom  in girls education on the occasion of International Girl Child Day celebration as well as capacity building for Education District VI teachers and interactive sessions with the Principals of the District in building best practices
REPORT OF 2020 DOTHEDREAM INTERNATIONAL YOUTH DAY EVENT
THEME:Youth Engagement for Global Action
OVERVIEW:
The International Youth Day was celebrated across the world and Dothe Dream Youth Development Initiative (DTD) hosted an online summit on the 12th/ 13th August 2020 to commemorate the global event. The online event was hosted via Zoom and Facebook and the turnout was very encouraging.
Leadership Seminars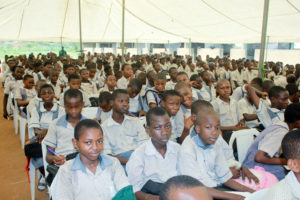 It is aimed at promoting education, value reorientation and behavioural /attitudinal change, and also seeks to promote the ideals of the SDGs vis-à-vis empowering youths with relevant information that will enable them make informed choices 
Girls Are Assets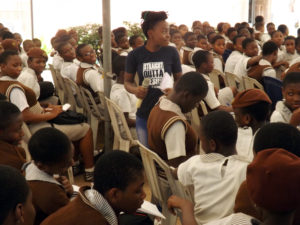 This is making an average girl  learn to live and not just exist. Girls are Assets Inspire every Girl Child to dare do the dream.It does create an awareness of the inherent 'Girl Power' to achieve what she has been designed to achieve. 
 Leadership Library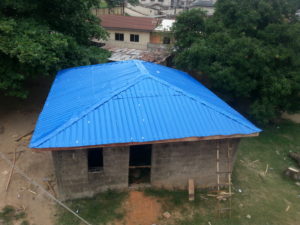 Leadership Library is is designed to assist students with reading culture especially those with interest. It is a learning annexe for Leadership and Management as well as the 17 Sustainable Development Goals towards recreating their world
 Maximum Impact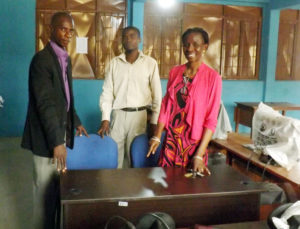 Donation of Tables & Chairs
Donation of Table&Chairs , Distributions of books to School Library, Organising Skill Acquisitions Programme.Painting of dilapidated Building