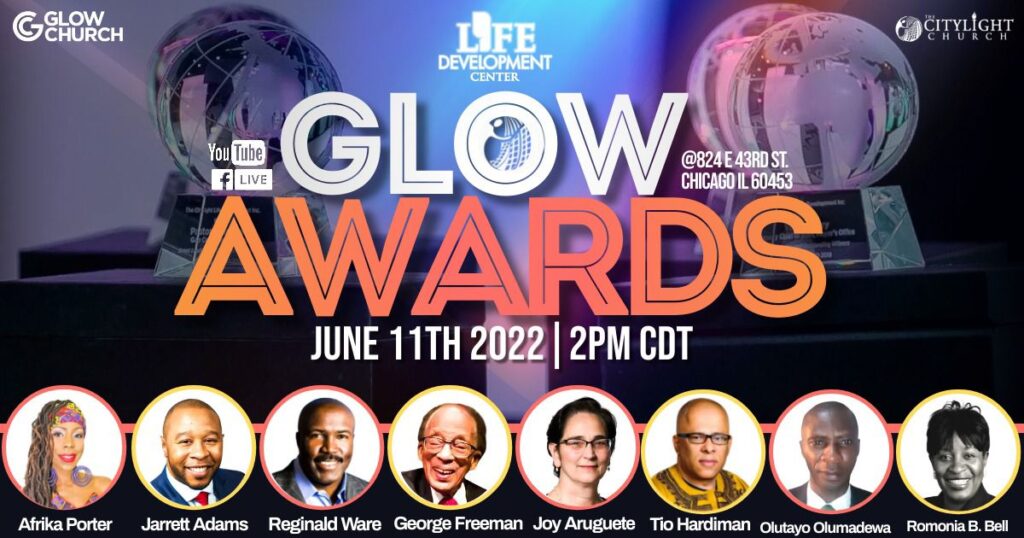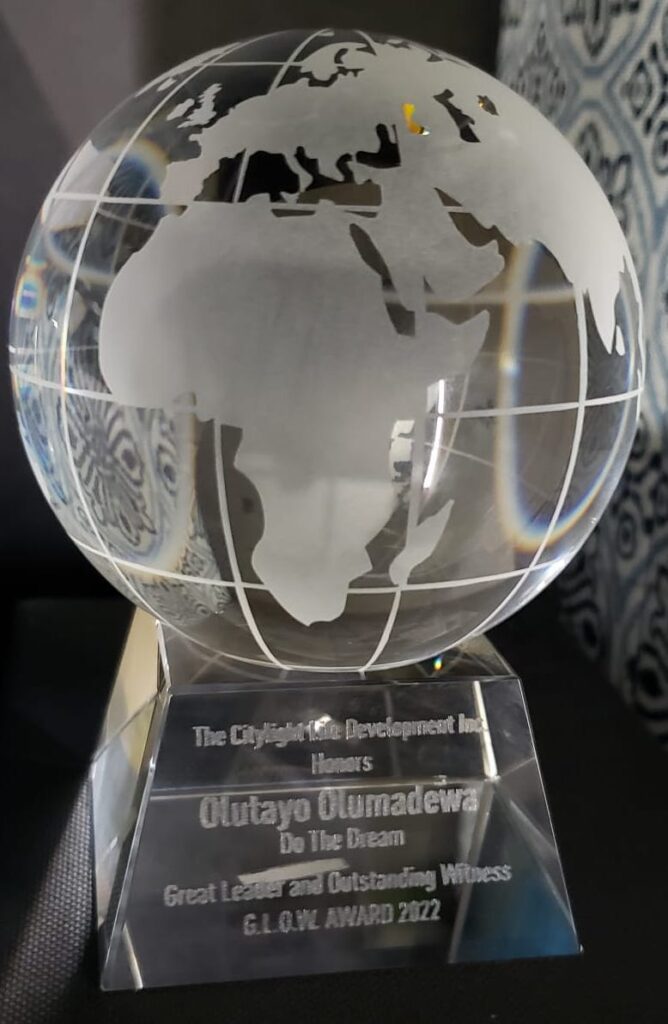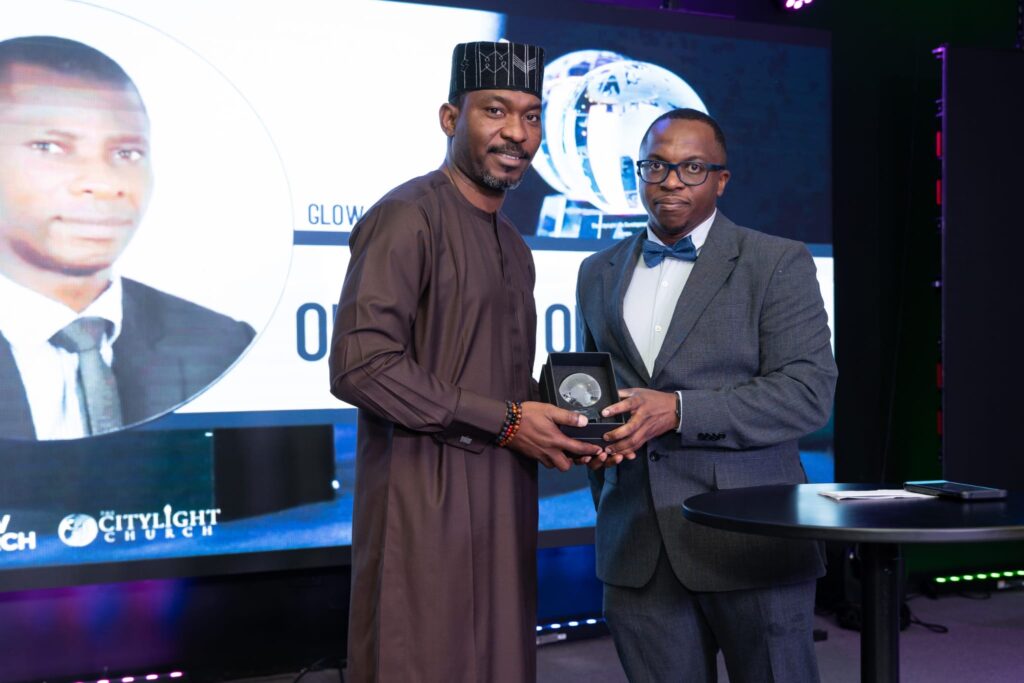 THE G.L.OW AWARDS
For many years now, the G.L.O.W (Great Leaders & Outstanding Witness) Awards have been times of inspiration to all who participate.
In an atmosphere of praise, creativity and celebration of how following your God-given purpose can make an impact and exert transformative influence , participants get to see, hear the story, meet and be inspired through individuals like themselves who are living lives of impact and demonstrating God-empowered leadership in various spheres of influence.
The Founder of the organization Dr Greg Lanre Ijiwola's passion for Africa was more fired up after his Visit to Nigeria unveiling the First Leadership Library for Government Schools In Africa in which The Life Development Center Finance.
The Chief operating Officer of the Organisation -Olumide Ajiginni join the Leadership to to present the Award to Adebusuyi Olutayo Olumadewa Founder,DoTheDream Youth Development Initiative- an organisation that inspire youth to find their voice and create a platform for the voices to be amplified leveraging on sustainable Development Goals.
The Event which was held 824 E ST Chicago, Illinois has Eminent personality from the city and 8 americans who are making the wheels spin.