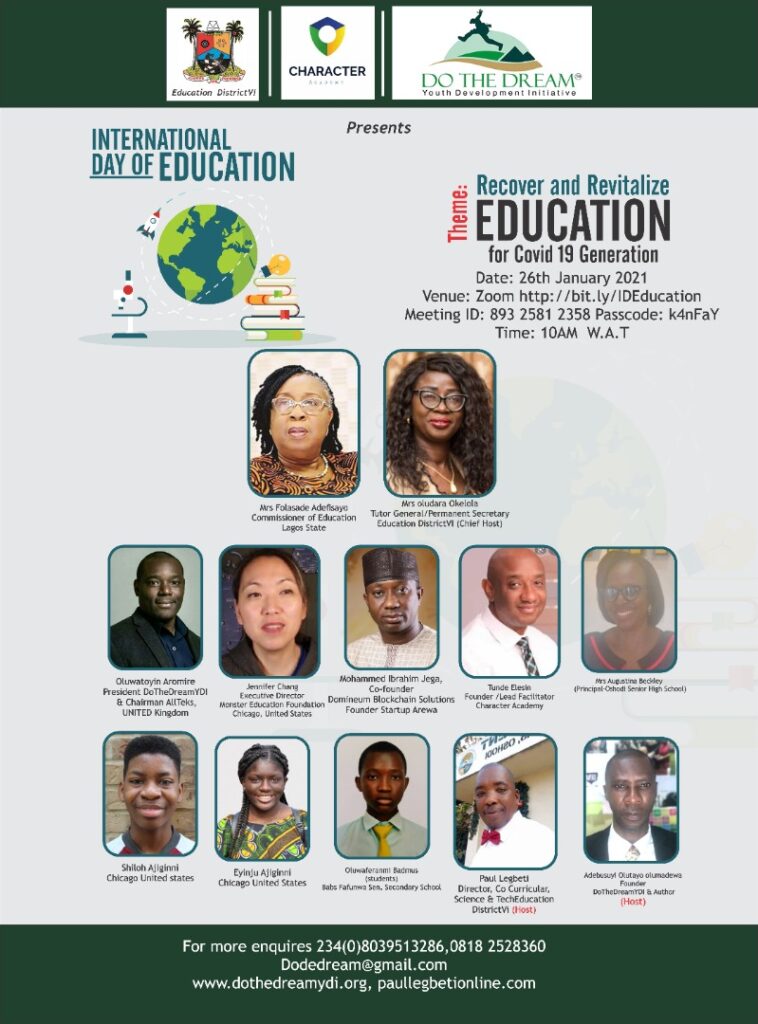 The International Education Day occurs in the wake of the COVID-19 pandemic that led to a global learning disruption of unprecedented scale and severity.
As a new year begins, Education District VI under the leadership of Oludara Okelola, Tutor General/Permanent Secretary collaborating with DoTheDream Youth Development Initiative towards observing this year's International Day of Education.

With the Theme "Recover and Revitalize Education for the COVID-19 Generation"Honourable Commissioner of Education –Lagos State, Mrs Folasade Adefisayo, Oludara Okelola (Tutor General/Permanent Secretary, Education District VI), Toyin Aromire -President (DoTheDream YDI/Chairman ALLTEKs: United Kingdom, ) MOHAMMED IBRAHIM JEGA, (Co founder Domineum Blockchain Solutions and Founder StartUp Arewa) Tunde Elesin (Founder & Lead Facilitator Character Academy USA.) Mrs Augustina Beckley (Principal,Oshodi Senior High School,oshodi) Paul Legbeti Paul (Director ,Co-Curricular/Science and Tech- Education District Yu-Chieh (Jennifer) Chang– Executive Director (Monster Educational Foundation- Chicago) the founder of DoTheDream Youth Development Initiative and initiator of the event Adebusuyi Olutayo Olumadewa Olutayo Olumadewa Olumadewa will be sharing on the programme.
#Educattionforall #sdgs2030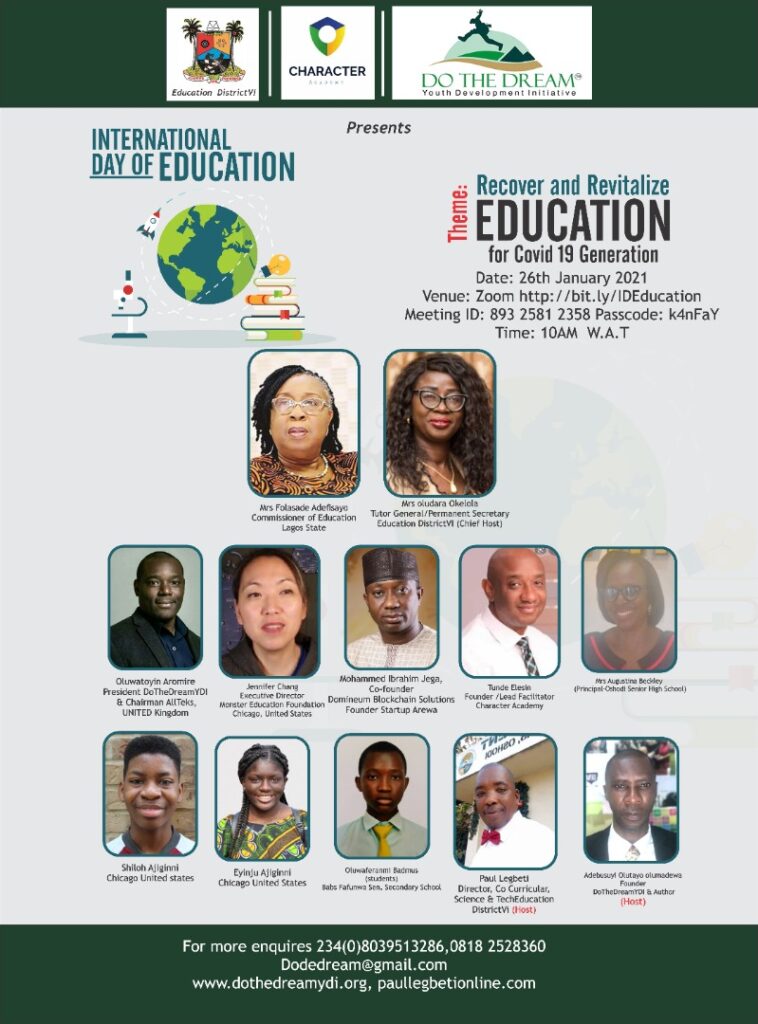 For Sponsorship and Donation- kindly click donate page on the site .