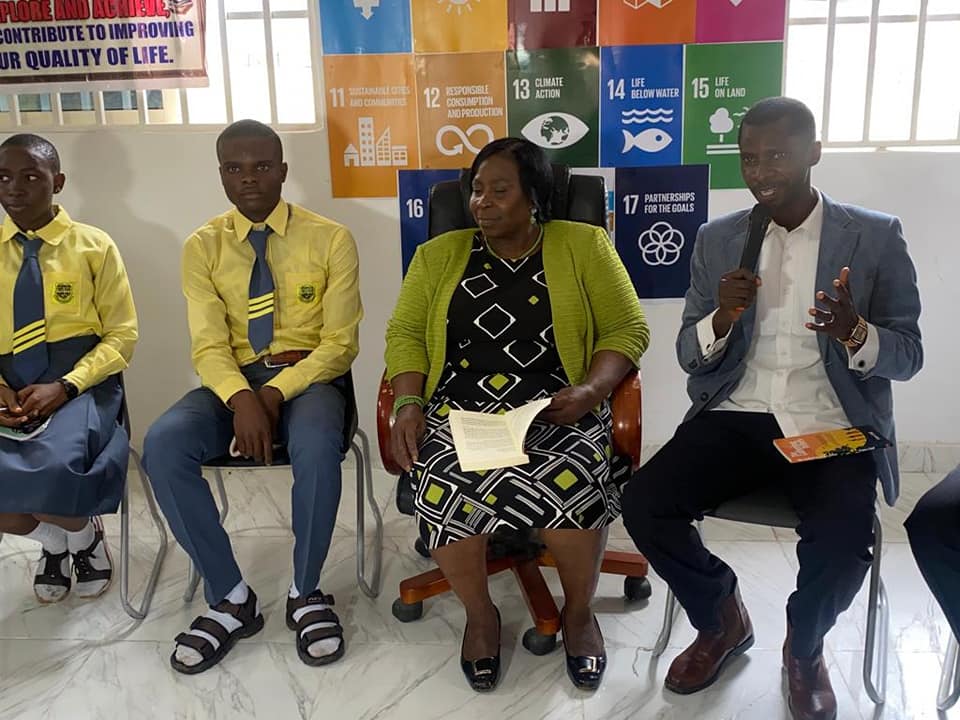 DoTheDream Youth Development Initiative, in collaboration with the United States Chicago, Illinois Non-Governmental Organisation, Life Development Centre, recently donated a Leadership Library to Ayedere Ajibola Senior Grammar School, Ketu, Lagos in commemoration of World Literacy Day.
The event had hundreds of students, teachers, and the Tutor General/Permanent Secretary District II, Ministry of Education, Mrs. Anike Adekanye in attendance, where they took their turn to read some pages of a book titled: 'You can be the Dream' written by Adebusuyi Olutayo Olumadewa.
Speaking at the event, Adekanye lauded the selfless effort of the Governor of Lagos State, Babajide Sanwoolu and the Lagos State Commissioner for Education, Folasade Adefisayo in ensuring qualitative education in the state.
Adekanye described the day as a special one in the lives of students worldwide and appreciated the initiative and the partner for keying into the reality that the government cannot do it alone.
In his words, the Founder/Executive Director of Do The Dream Youth Development Initiative, Adebusuyi Olutayo Olumadewa said the Leadership Library was developed to help students in secondary school enhance their leadership abilities by instilling a passion for reading to help them make informed choices that will benefit their interactions and decisions in the future."The Library will teach the Sustainable Development Goals by teaching young people how to localise the SDGs from where they are with what they have.  With the SDGs Corner, we intend to raise young leaders that will cause the wheels to spin.
He acknowledge the board starting from the President Oluwatoyin Aromire,Peter Oshinoiki, Bisi Salau, Kayode Aiyemomi, Badejoko Fabamise and the Leadership of life Development Center Illinois Led by Greg Lanre Ijiwola PhD ,Olumide Ajiginni, Peace Ezeka -Udechukwu, Gus Tucker and the the National Leader of the Leading Lights Wole Ajiginni.