GIRLS ARE ASSET
The Meeting started with GirlsAreAsset, HeForShe Seminar at Ogba Junior Grammar School, in conjunction Mrs Oluremi Alonge, the School's Principal and her Vice Principals. The Principal welcomed the Team and Cllr. Yemi Adenuga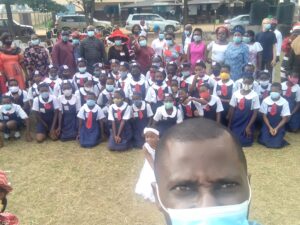 shared the inspirational story of how she rose from grass to grace. The story inspired the student to do more and re-invent themselves for good. Mr Tunde Elesin of Characters Matters encouraged the students to understand the importance of Character as they traverse life's journey.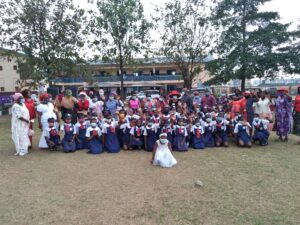 After that, the Team move to Bab Fafunwa Senior and Millennium Grammar School to the Principals of both schools,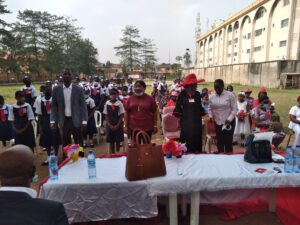 Mrs Owolabi and Mrs Adams. The Principals warmly welcomed them, and the Team also delivered an inspiring message to the students.