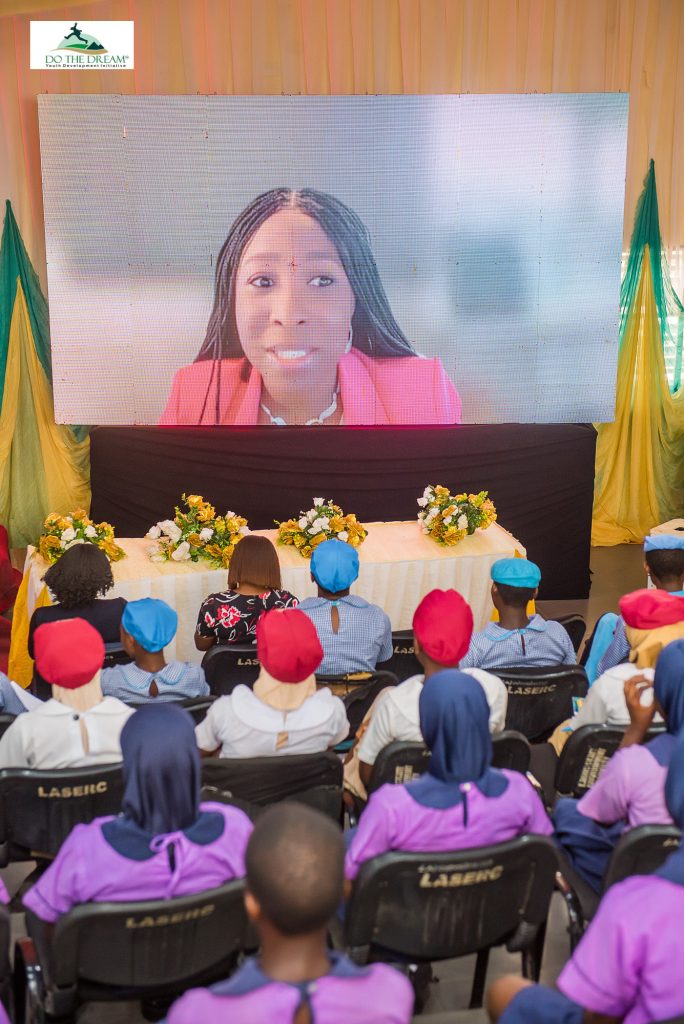 GIRLS IN ENERGY PROJECT
The 2023/2024 Girls Are Asset Project started on the observances of the International Day of the Girl Child where Girls were impacted by eminent speakers on the theme "Invest in Girls' Rights: Our Leadership, Our Well-being." especially their role.
The 2023/2024 session had Mrs Tunbosun Afolayan – an energy Expert unveil Girls in Energy Project towards building interests in Energy in championing the cause for sustainable developments
In her Word, Tunbosun Afolayan said – The girl child progress is no longer a choice by Tunbosun Afolayan, SCMP®,
This year's International day of the girl child had me sitting across the globe speaking to about 300 girls across 6 educational districts of Lagos state.
Several things crossed my mind
1. Distance is no longer a barrier to access to knowledge, albeit it may be now slightly expensive. These girls had to be brought together to the center, imagine a future where the schools could stay in their homes / schools and join events such as this.
2. Things have changed…. It took us to get into university to have access to webinar, symposiums, etc. The closest to any form of learning out of the classroom was going to represent our schools at Jet clubs and debates, and the only thing we had to go do was to win. Don't share knowledge with anyone, win the cup and bring it back to school.
3. It is okay to bet on a girl child, and we also need to educate the parent of these girl children.
It is an wrong idea to think that all parents are now onboard. The questions some of our participants asked revealed a lot….
4. Thank you to all teachers! I saw a couple of those faces and I could see the wear, tear, hope and expectation for their pupils. As much as teachers get their rewards in heaven, I think we parents also have a disposition to support their wellbeing.
Thank you  DoTheDream Youth Development Initiative and Lagos State Government for the opportunity.